Earlier this summer, I worked with some colleagues to organize an event which included a series of speakers.  Walking through the details, I gave an example about the first presenter, "Tom."  "Let's go through the order," I said. "'Tom' walks up to the podium, introduces himself, and then gives a short summary about his subject."  A voice from somewhere in the peanut gallery shouts "or HER subject!"
I smiled congenially and said, "Yes, of course, him or her."  But, inside my head, a series of snarky comments exploded: "I'm pretty sure that 'Tom' self-identifies as male." Or, "Oh, I'm sorry, I only believe in using male pronouns in formal speech."  And, simply, "C'mon, man, the example is about a GUY!"
My annoyed reaction to this anonymous voice for inclusive language surprised me.  On the one hand, I am a perfectionist who hates criticism, so this public correction ru
ffled by self-righteous feathers.  But, more deeply, this correcting voice had no idea how hard I've fought for inclusive language during my short course of life.  The voice did not know how much the lack of inclusive language has troubled my heart and disturbed my spiritual journey.  The voice did not know how much resignation regarding the absence of inclusive language I've found it necessary to adopt in order to participate prayerfully and thoughtfully in circles of worship.
Perhaps my corrector thought I was a young, millennial "conservative" who eschewed just language.  Or, perhaps the shout was intended to be funny and I took it seriously.  In any case, the comment was ill-placed in the moment and seemed to refract what I believe is a growing reality regarding inclusive language in the United States English-language context:  inclusive language appears to be dead, and those of us who continue to demand it appear obsolete and out-of-touch.
My undergraduate students, the freshman class of which was born in 2000, rarely use forms of inclusive language for humanity, and I have not yet seen any student use un-gendered language for God.  I have seen some students use the "their/they" form as an alternative to "him or her," but find this grammatically stressful (I don't care what the Oxford English Dictionary says, I just can't handle it!).  Outside of my theology classroom, I have been shocked to hear news reporters from media of all stripes, including National Public Radio, use "man" to describe the human race. 
This lack of attentiveness to inclusive language cannot but spill into worship.  There are, of course, some moments in the 3rd English translation of the Roman Missal which highlight andropocentric language, such as within the Nicene Creed.  But, the instance which particularly troubles me is the "Orate Fratres" exhortation, which appears in many Roman Missals in English as "Pray brethren (brothers and sisters)…."  "Brethren" is not a commonly used word in contemporary English, and "brothers and sisters" appears, explicitly even, to be the intended English rendering.  Yet, I have heard (oftentimes) young priests invite "brethren" to pray.
I am at a point where I feel that few people—whether in sacred or secular contexts—care about how language crafts reality.  I am also not interested in boycotting my tradition, or the Church, because of non-inclusive language.  Nonetheless, I remain troubled and sore of heart over the lack of care regarding how English language translations and our everyday speech negotiate the reality of women.
I use inclusive language religiously in my speech (I even greet my students with "Hi, folks, how're y'all doing?), but I don't seem to make any impact on the world around me.  If I pay too much attention to it during worship, I can no longer pray or sing my faith.  When I have suggested alternatives to exclusive language in my students' papers, I have been flagged as imposing a "liberal agenda."  It is easier, it seems, to give up on inclusive language, or at least not to expect any one of my brethren to use it in his speech, writing, or prayer.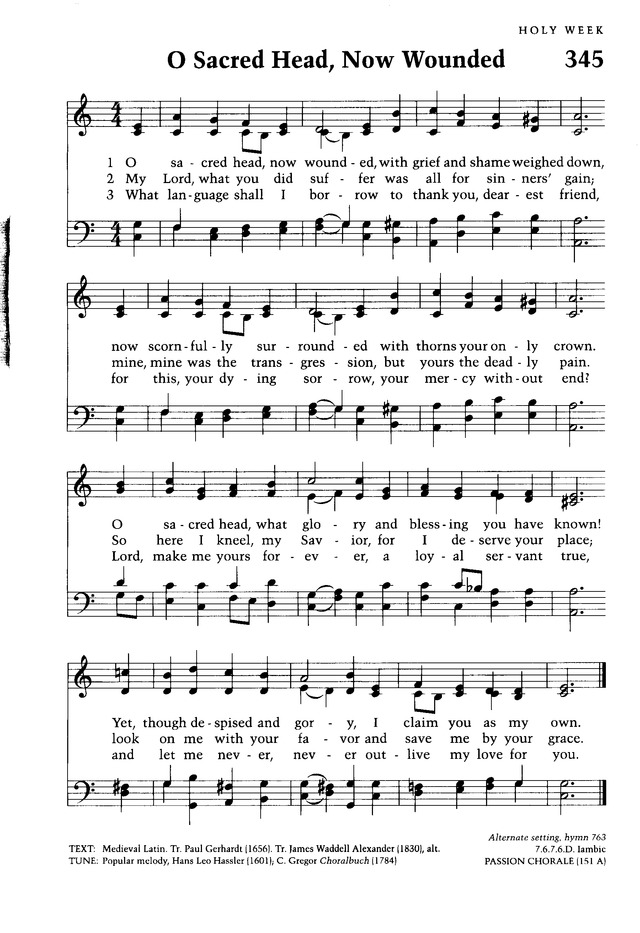 Experiences such as the one I had this summer often give me inspiration for change—but this one has left me stumped.  As theologian and hymn writer Brian Wren once asked, "What Language Shall I Borrow" to describe human reality, let alone my God?  I certainly know that I cannot change language by myself—as we know, no man is an island—but I cannot help but be shocked that calls for inclusive language have gone increasingly silent.
What do you think?  Is inclusive language dead?